Dr. Brian Jahns is the Chief Operating Officer of Vasomune whose experience spans pharma and biotech, mature organizations and start-ups including roles at Hoffmann-La Roche Ltd., and Trillium Therapeutics (NASDAQ/TSX:TRIL). Brian's expertise spans operational and commercial excellence, formulation of strategy, licensing, partnering and scientific affairs. Brian has a Doctor of Pharmacy degree and taught and delivered patient care before entering pharma.
Senior Director, Non-Clinical Development
Dr. Chikh has over 21 years experience in drug development. She acquired her experience in both academic and biopharmaceutical/biotechnology settings. She served as a Senior Director of Pre-Clinical Research at EnGene Inc., managing development of a non-viral gene therapy for localized expression of immunomodulatory proteins in mucosal tissues for inflammatory diseases and cancer treatments. Prior to EnGene, Dr. Chikh worked as a senior member of the R&D team for Pfizer Inc., developing vaccines against infections, allergies, addictions and cancers. Several vaccine projects she was involved in have undergone clinical trials and are currently still ongoing. In addition to leading PoC and IND packages, Dr. Chikh was also managing biomarker and clinical assay development.
Before Pfizer, Dr. Chikh held positions at INEX Pharmaceuticals (currently Arbutus) and Coley Pharmaceuticals. She was also a Research Fellow at the BC Cancer Agency. Dr. Chikh obtained her PhD in Immunology/Biochemistry from France and conducted her PhD thesis on nanoparticle-based cancer vaccines at the Department of Experimental Therapeutics at the BC Cancer Agency. Dr. Chikh has published numerous manuscripts and has invented/co-invented various applications leading to several patents within the immunotherapy field.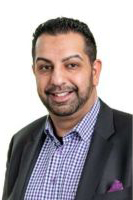 Parimal Nathwani, MSc, MBA
Mr. Nathwani has over 15 years of experience in various aspects of the biotechnology industry including corporate finance, business development, transactions, intellectual property management, technology development and operations. He has been actively involved in forming and managing start-ups, preparing and executing on business plans, raising early-stage capital and in- and out-licensing activities.
Before joining MaRS Innovation, Parimal was a healthcare analyst with a boutique investment bank, where he conducted equity research on publicly-traded biotechnology companies in Canada and the U.S. He has also led commercialization activities out of BC Women's and Children's Hospital as part of his role at the University of British Columbia's Industry Liaison Office, and was a research scientist at a start-up biotechnology company involved in drug discovery targeting ABC Transporters.
Parimal received his MBA from Simon Fraser University and his M.Sc. from the University of British Columbia.  He currently sits on the boards of TRIUMF Innovations, Zucara Therapeutics, Cohesys Inc. and Vasomune Therapeutics and is an observer on the board of Encycle Therapeutics.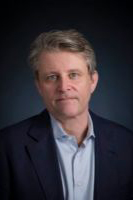 Dr. Niclas Stiernholm has decades of executive experience in the biotechnology industry, most recently as President and Chief Executive Officer of Trillium Therapeutics. Under his direction and leadership Trillium grew from one to 65 employees, raised over $200 million in the capital markets, and transitioned from a discovery-based academic spin-out venture to a clinical-stage immuno-oncology company, listed on both Nasdaq and the Toronto Stock Exchange. Dr. Stiernholm joined Trillium from YM BioSciences where he was Executive Vice President and Chief Scientific Officer when the company successfully completed its Initial Public Offering in 2002. In the past Dr. Stiernholm has served on numerous corporate, scientific and non-profit boards. He received his Ph.D. in immunology from the University of Toronto, where he also completed his postdoctoral training.
Michael is Executive Vice President and Chief Administrative Officer at Sunnybrook Health Sciences Centre, a major academic health science centre in Toronto, Ontario. With over 30 years of health care experience, Michael has worked in both for-profit and not-for-profit organizations; both in the Canadian and U.S. health care systems. In Ontario, he held past positions as Vice-President, Information and Corporate Services and C.F.O. at Sunnybrook Health Science Centre; Vice-President, Finance and CFO at Markham Stouffville Hospital; Director of Financial Services at the Wellesley Hospital; and Vice-President, Finance at the Riverdale Hospital (now BridgePoint Health). Michael's private sector and U.S. experience was gained as C.F.O. and Chief Medicare Compliance Officer for the U.S. operation of Dynacare Laboratories (a $300M medical laboratory NASDQ company); Chief Operating Officer of a privately owned diversified holding company; Regional Vice-President for the Canadian operations of Gentiva Health Services (a $1.5B NASDQ home health care company), where he was responsible of full Canadian subsidiary operations; and Managing Director, Bayshore HealthCare (a division of Bayshore Health Group), where he conceived and orchestrated the purchase of and subsequent integration of Bayshore and Gentiva. Michael is a graduate of the University of Toronto. He articled with Ernst and Young, Chartered Accountants and received his CA (now CPA) designation in 1984. He is currently on the boards of CImTeC (Centre for Imaging Technology Commercialization) and CPSR (Canadian Partnership for Stroke Recovery) and is a past Board Member and Chair of the Finance Committee of Markham Stouffville Hospital Foundation and past Chair of Booth Centennial Hospital Linen Services.
Clinical and Scientific Advisory Board
Dr. David Andrews is Director of and Senior Scientist in Biological Sciences at Sunnybrook Research Institute, Professor of Biochemistry and Medical Biophysics at University of Toronto and a Tier 1 Canada Research Chair in Membrane Biogenesis. His research includes, the molecular mechanisms by which Bcl-2 family proteins regulate apoptosis at mitochondria, mechanisms of protein-protein interactions, the assembly of proteins into membranes, high-content screening and development of new microscopes for fluorescence lifetime imaging microscopy.
Dr. Andrews uses fluorescence spectroscopy, fluorescence lifetime imaging and automated fluorescence microscopy to study protein-protein interactions in live cells and in membranes, protein localization in cells and the effects of drugs on cells. At Sunnybrook Research Institute he established a facility for image-based high-content cellular analysis that includes instrumentation for automated imaging and analysis of cells in monolayer and 3D cultures, genome scale gene knockdown and screening of libraries of small molecules. His lab has discovered and characterized small molecules that accelerate and inhibit Bcl-2 family protein mediated mitochondrial outer membrane permeabilization that have applications to cancer and regenerative medicine.
Dr. Andrews is active in the public and private sector. In recent years he was president of the Society for Biomolecular Imaging and Informatics. He is a member of the editorial board of Cell Death and Differentiation. He participated in the start-up of two companies, Fermentas and Isogenica and consults for several other companies and academic centers. His group performs collaborative and contract research for a variety of biotech companies including ABBVIE, Eli Lilly, Johnson and Johnson, Novartis and Celgene. He holds licensed patents in areas such as translational regulation, in vitro evolution, peptide display technologies and optical microscopy.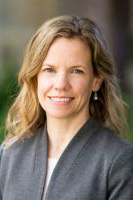 Carolyn S. Calfee, MD, MAS
Carolyn S. Calfee, MD MAS is Professor of Medicine and Anesthesia at the University of California, San Francisco, where she attends in the intensive care units. She completed her undergraduate studies at Yale University and medical school at University of Pennsylvania before coming to UCSF for her residency, chief residency, and fellowship training, as well as her Master's in Clinical Research. Her primary academic focus is the pathogenesis and treatment of the acute respiratory distress syndrome (ARDS). Her areas of research interest include molecular subphenotypes of ARDS and precision medicine in critical care; the role of environmental exposures including smoking, air pollution, and novel tobacco products in susceptibility to lung injury; and novel treatments for ARDS.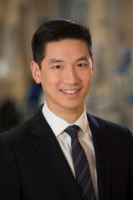 Dr. Eddy Fan is an Associate Professor in the Interdepartmental Division of Critical Care Medicine and the Institute of Health Policy, Management and Evaluation at the University of Toronto and a Staff Intensivist at the University Health Network/Mount Sinai Hospital.  Dr. Fan received his undergraduate degree from the University of Toronto, his medical degree from the University of Western Ontario and a PhD in Clinical Investigation from Johns Hopkins University. He is currently the Medical Director of the Extracorporeal Life Support Program at the Toronto General Hospital.  Dr. Fan's research has focused on advanced life support for acute respiratory failure and patient outcomes from critical illness.
Dr. Michael Julius is past Vice President, Research at Sunnybrook Health Sciences Centre (2000-2020). He created an international hub for life sciences dedicated to both discovery and commercialization. This initiative achieved a functional integration of researchers, clinicians, business and patients towards moving discoveries into the clinic. He shepherded growth to a $125M annual research enterprise which spun off 15 companies over his tenure. Michael is currently partnering in the launch of a life sciences capital management fund.
Ahead of taking on his leadership position at Sunnybrook, Michael Chaired the Department of Immunology at the University of Toronto (1994-2000). He has chaired both the Canadian Institutes for Health Research review panel for Immunology and Transplantation and Research Canada, an advocacy corporation dedicated to ensuring that the federal government supports and funds the priority of health research in Canada.  He serves as a member of Scientific Advisory Boards for a number of companies and has Chaired two of Sunnybrook's spin-off companies.
Michael completed his undergraduate degree in genetics at McGill University and his doctoral work in genetics and immunology at Stanford University. Michael was recruited to the Basel Institute for Immunology supported by Hoffman La Roche, where he remained for the 13 years. Having published over 200 research papers and reviews in his area of expertise, many of which have achieved citation records, Michael has in-depth knowledge of multiple therapeutic areas, including neuroscience, cancer, cardiovascular and immune system; and expertise across multiple platforms, including high content cellular analyses, AI, health informatics, and imaging-guided interventions and therapeutics.
Dana McClintock, MD – Dr. McClintock is the Chief Medical Officer of Alladapt Immunotherapeutics, Inc., a role she has held since 2018. Prior to joining Alladapt, Dr. McClintock was Global Head of Innovation for Immunology, Infectious Disease and Ophthalmology, at Genentech/Roche. Prior to this position, Dr. McClintock held roles of increasing responsibility at Genentech/Roche, including Global Head of Pipeline and Portfolio Planning for Immunology, Infectious Disease and Ophthalmology, as well as Interim Global Co-Head of Ophthalmology. Earlier in Dr. McClintock's pharmaceutical career, she was deeply involved in respiratory, immunology and ophthalmology clinical development activities across a range of phases, from IND-enabling work and early clinical trials through post-marketing commitments and medical affairs activities. Dr. McClintock was involved in key clinical development activities for omalizumab (Xolair) and ranibizumab (Lucentis) as along with other pipeline molecules. Prior to joining the pharmaceutical industry, Dr. McClintock's academic research focus was in ARDS, with publications evaluating ventilator parameters as well plasma biomarkers of epithelial and endothelial cell injury. Dr. McClintock received a BA in Chemistry from Duke University and an MD from the University of Virginia. Dr. McClintock completed her training in Internal Medicine and Pulmonary and Critical Care Medicine, both at the UCSF.
Dr. Skerlj has twenty-five years of experience leading the discovery and development of small molecule drugs to treat rare diseases, cancer, infection and neurodegenerative diseases and deep scientific expertise in the research and development of innovative, genetically-targeted treatments. Currently he is Senior Vice President of Research and Development at X4 Pharmaceuticals in Cambridge MA and previously he held drug discovery and development leadership roles at Cambridge-based Lysosomal Therapeutics, Inc. Prior to that, he was interim Head of Small Molecule Discovery at Genzyme, and was part of the executive team at AnorMED, a publicly-traded company that was acquired by Genzyme in 2006. Dr. Skerlj is an inventor of both plerixafor, a stem cell mobilizer approved by the U.S. Food and Drug Administration (FDA) in 2008, and ertapenem, an anti-bacterial approved by the FDA in 2001, and has been responsible for delivering multiple drug candidates into early clinical research. He has authored 65 publications and holds 50 patents. Dr. Skerlj received his Ph.D. in Synthetic Organic Chemistry from the University of British Columbia and completed postdoctoral fellowships at the University of Oxford and Ohio State University.